The Power of a Simple Solution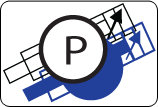 PHPS is a highly competent for providing solution to your Hydraulic Maintenance Problem. The company's excellent customer relation plays a key role in achieving good result, working with close cooperation with customer to solve the problem faster and better. PHPS produce consistent results, while reducing costs, downtime of the machine by providing them extensive Preventive Maintenance Program for Hydraulic System.
Benefits from the Fluid Service Concept
Avoidance of down time caused by failure of system components due to an excessive loading of contaminated suspended solids. Increase service life of the hydraulic and lubricating system components. Attainment of the necessary cleanliness grade. Essential increase of the economies of operation and therefore reducing maintenance cost. Increase reliability of your system and thus improve production and dependability of your equipment. Reduce environmental impact by minimizing oil consumption which is an integral part of ISO 14001.
The Founder
Prime Hydraulic & Pneumatic Solution is proud to introduce the founder, President: Eng'r Jaime R. Galicia Educated in Philippines and trained in Germany, formerly employed by German Hydraulic and Plant Service Inc. as Vice President. Eng'r Galicia performed Installation, Commissioning of various Material Handling Equipment both Industrial and Mobile (Local and Abroad). The company was founded with the intention to be able to better serve and provides services for hydraulic requirement of Philippine Industry.
Quality Policy
As a Sales,Engineering and Service Company, Prime Hydraulic & Pneumatic Solution Inc. Provides and Continually Improves Quality-of-Product, On-Time Delivery and the overall Service Experience While Meeting or Exceeding the Requirements & Expectations of Our Customers. Prime Hydraulic Commits to Review the Continued Suitability of this Policy, Promotes this Throughout the Organization, Assures Compliance with all the Requirements and Continually Maintains the Effectiveness of the QMS while complying with Legal Requirements.
Business Management System
 

powered by:
 
With SAP Business One application centralize and integrates all core business functions across our entire company-including financials,sales,customer relationship management,inventory and operations,given its inherent advantage of lower cost plus fast and easy implementation.
Our Values
We plan our work well and keep our commitments. We take the initiative and sense of Urgency in delivering results. We anticipate problems and provide alternative solutions.
We act with integrity and intellectual honesty at all times and in all situations. Consistent with the highest standards of ethical behavior.
We encourage contrary views and tolerate minor differences in the interest of Team Work and Empowerment.